High School Course Offerings
The following chart provides an overview of the course requirements and elective options by grade level. High school students have considerably more electives to choose from, and they tend to vary from year to year.
If you have any questions about the content of any of the following courses, please contact your student's counselor.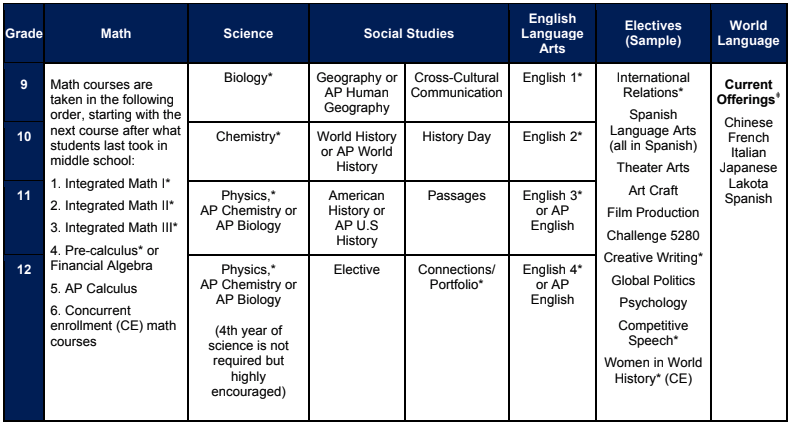 *Honors level available — students can select into the honors level within the first six weeks of attending the class.
ǂA second world language can serve as an elective.
CE = concurrent enrollment (college-level class)