Check out DCIS-Baker
Posted 05/23/2020
Hello Prospective Families,
Did you know the Denver Center for International Studies (DCIS) has received both national and state recognition for being a top school? How about the fact that you can become proficient in one of  six world languages? Or that DCIS has its very own travel center that coordinates student trips to dozens of international, national, and regional destinations?
If any of the above highlights piqued your interest, then DCIS may be the perfect place for you!  Located in Denver's historic Baker neighborhood, DCIS is a grades 6-12 unique learning experience where students are multilingual, engaged in their communities, and culturally aware. A wide range of clubs and extracurricular activities encourage children to discover new and diverse passions and our comprehensive advisement program ensures strong communication and collaboration between school and home.
To learn more about what DCIS has to offer, please join us for a Virtual Information Night on Thursday, May 28, at 6 pm.  During the session we will cover the following:
The Profile of a DCIS Graduate
Grade Level Courses
Advisement Program
World Language Offerings
Travel Opportunities
School Culture and Expectations
You can access the meeting using the following Zoom link (you will need Zoom downloaded to your computer or smartphone)
https://us02web.zoom.us/j/5182866511?pwd=c1JWNWR1ZlR6d3dSelhJZ0Q1bjQvQT09
Meeting ID: 518 286 6511
Password: 644221
Check out our video!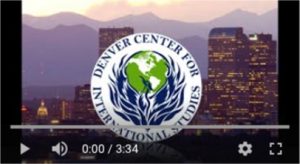 Should you have any questions please don't hesitate to reach out to members of our leadership team.
Principal Marissa Vasquez at Marissa_Vasquez@dpsk12.org
Courtney Wickham at Courtney_Wickham@dpsk12.org
Josiah Ellsworth at Josiah_ellsworth@dpsk12.org
Sincerely,
The DCIS Team
Hola potenciales familias de DCIS,
¿Sabían que el Centro de Estudios Internacionales de Denver (DCIS) ha recibido reconocimientos a nivel estatal y nacional por ser una de las mejores escuelas? ¿Qué les parece el hecho de que pueden aprender y dominar uno de seis idiomas extranjeros? ¿O que DCIS tiene su propio centro de viajes que ayuda a coordinar viajes para estudiantes a decenas de locaciones regionales, nacionales e internacionales?
Si alguno de los puntos antes mencionados les ha llamado la atención, ¡entonces DCIS puede ser el lugar perfecto para ustedes! Ubicado en el histórico vecindario de Baker, en la ciudad de Denver, DCIS es una experiencia de aprendizaje única para los grados 6-12 donde los estudiantes multilingües, se involucran en sus comunidades con una conciencia cultural. Con una extensa lista de clubes y actividades extracurriculares, se alienta a los niños(as) a descubrir nuevas y diversas pasiones, y nuestra clase de asesoría garantiza una fuerte comunicación y colaboración entre la escuela y la casa.
Para aprender más sobre lo que DCIS puede ofrecer, los invitamos a que nos acompañen en una Noche de Información Virtual el jueves 28 de mayo a la 6pm.  Durante esta sesión vamos a hablar de lo siguiente:
      El perfil que define a un graduado de DCIS
      Cursos de cada Grado
      El programa de Asesoría
      Lenguas Extranjeras que ofrecemos
      Oportunidades de Viaje
      Cultura de la Escuela y las Expectativas
https://us02web.zoom.us/j/5182866511?pwd=c1JWNWR1ZlR6d3dSelhJZ0Q1bjQvQT09
Meeting ID: 518 286 6511
Password: 644221
¡Miren este video!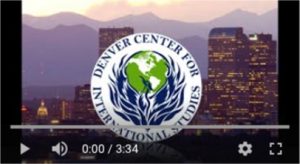 Si llegan a tener alguna pregunta, no se detengan en comunicarse con alguno de los miembros líderes.
Principal Marissa Vasquez at Marissa_Vasquez@dpsk12.org
Courtney Wickham at Courtney_Wickham@dpsk12.org
Josiah Ellsworth at Josiah_ellsworth@dpsk12.org
Sinceramente,
El Equipo de DCIS