Phoenix Fund
Looking for an easy way to support your student's experience at DCIS? Consider making a one-time or recurring direct donation to our Phoenix Fund. 
The DCIS PTSA established the Phoenix Fund to enable the DCIS community to financially support the PTSA's family engagement, school beautification and staff appreciation efforts, among others, as well as its goal of bringing cultural enrichment opportunities to underserved students by providing mini-grants to DCIS staff. These opportunities include presentations at DCIS by speakers, art groups and others; field trips to cultural locations or events in Denver and beyond; and fairs and festivals.
You can also make a tribute gift in honor of someone and, if you wish, designate what those funds should be used for. 
All donations large and small are welcome. We'd love to get at least 80 percent participation among families. All contributions are tax-deductible and a great way for parents, grandparents, aunts, uncles, neighbors and others to support DCIS. 
Click or tap the button to make a one-time or monthly donation (using your PayPal account or a credit/debit card). So that we can appropriately direct your contribution, please put "Phoenix Fund" in the "Add Special Instructions to the Seller" field, along with any other applicable instructions or notes. For example,  if you're making a tribute gift, include the name of the person you wish to honor and, if applicable, how you want the funds to be used.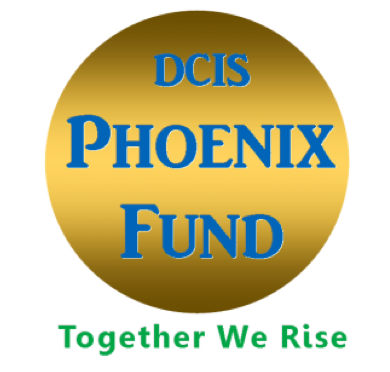 If you set up a recurring monthly donation via PayPal, you will receive a notification each month confirming your gift. You can change or stop recurring donations at any time. Just log in to your PayPal account and edit or cancel your subscription.
All funds are deposited into the DCIS PTSA account and managed by the PTSA. There are no hidden fees or handling charges.
If you'd rather contribute to the Phoenix Fund via another method, here are some options:
Use your bank's online bill pay to send a check to DCIS made out to DCIS PTSA.

Mail a check made out to the DCIS PTSA to the school: 574 W. 6th Ave., Denver, CO 80204.

Drop off an envelope with your gift in the front office.
In all cases, please include a note indicating your contribution is for the Phoenix Fund and detailing any other special instructions.
It's said we rise by lifting others. Thank you for helping to lift our efforts to expand and support the experience of all students at DCIS. Together we rise.
Feel free to contact Miguel Urdiales, Family Liaison at DCIS, for more information or any questions.