Erin Masich
Librarian, Edgenuity, Credit Recovery, SAL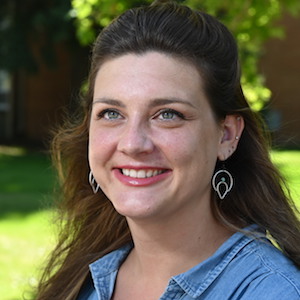 A native of Denver, Erin Masich graduated from Colorado State University with a Bachelor of Fine Arts and a minor in art history. She also has a B.A. in mortuary science from Arapahoe Community College.
Two things Erin enjoys about DCIS are the energy of the school and seeing the growth in students and staff from year to year.
She is passionate about traveling and has been to England, Scotland, France, Italy, The Netherlands, Germany, Mexico and Canada, among others. Besides travel, she likes to read, knit and hike in her spare time. She and her husband have two children.
One of her favorite quotations is by Carl Sagan: "We make the world significant by the courage of our questions and the depth of our answers."
Email: erin_masich@dpsk12.org
Phone: 1-720-423-9088
Preferred Method of Contact: Email
---
Support Staff