Adam Reiter
Math Teacher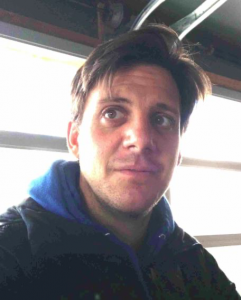 Email:
Adam_Reiter@DSPK12.org
Phone:
720-423-9083
Department(s):
Math , Teachers
Adam Reiter is a mathematics teacher. He has a B.A. in Economics from Colorado State University and a M.S. in Teaching and Learning with a specialization in K-12 mathematics. Adam has taught for Denver Public Schools, Jefferson County Public Schools, and was adjunct faculty at University of Colorado Denver.
He is passionate about serving students from underrepresented communities, advocating for all of his students, and creating inclusive environments where all students are able to learn. He believes students learn best when they are in community with each other, participating and engaging in critical dialogue.
When not teaching, both Adam and his wife Amie love traveling and spending time outdoors including backpacking, climbing, cycling, and running.
Class & Office Hours – meet.google.com/lookup/dcisreiter
Advisement – meet.google.com/lookup/dcisfarrellreitervasquez