Alicia Todt
Teacher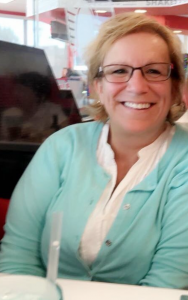 Email:
Alicia_Todt@DPSK12.org
Phone:
720-423-9014
Department(s):
Math , Teachers
My name is Alicia Todt . I am the 8th grade math teacher and Team Specialist for MS math. I started at DCIS in January 2020. In a normal year, I would know all of you personally by now… but 2020 is far from normal. It is my goal to get to know you the best I can right now, and then once we are in person, even better.
Originally from St. Louis, Missouri, I have been a teacher for 32 years. Being in a school and working with students, no matter what state I live in, has been the most amazing trip of my life! I am thankful every day that I found this career. I remember my first group of students and my first classroom like it was yesterday! Many of my students have remained in my life for decades and some even have become teachers.
I have lived in the Midwest and the North East. It has been a dream of mine to move West since we started coming here every winter when I was 8 years old. Prior to my position at DCIS, I was the Math Specialist at a charter school in Kansas City. Before that, I taught 8th grade Math in Salisbury Maryland on the Delmarva peninsula (I do miss the beaches!) I started my career in the grade school that I attended teaching 2nd grade. I have enjoyed my adventures, but mostly, I am honored to teach and play a small role in student's lives.
8th grade Math is the perfect place for me. I love this stage of development. The students are maturing into young men and women but they still have a child-ness to them. They love to get stickers on their papers and then they solve some ridiculously complex problem working in a group and speaking like adults. They still want me to email their parents they had a good day and yet they want the freedom to have intense conversations about what's going on in the world and how that affects all of us. The dichotomy keeps me on my toes!
When I am not teaching, I like to read, practice yoga, spend time with my family, and work on teaching my cat, Lela, to walk on a leash. I have friends and family all over the country that continue to be a source of support and love for me on my journey. I am thrilled to be a member of the DCIS family!
Class & Office Hours- http://meet.google.com/lookup/dcistodt