Andrew Crossley
English Teacher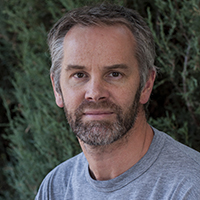 Email:
andrew_crossley@dpsk12.org
Phone:
720-423-9063
Department(s):
English , Teachers
Andrew Crossley has been teaching English at DCIS since 2017 and is delighted to have found a school that so closely matches his philosophy on education. He drew his first teacher's paycheck in 1994, and has enjoyed a variety of teaching opportunities across six countries, along with some time out of the profession.
Originally from the UK, he is grateful for the warm welcome that he received as an immigrant, and he works hard to encourage those who offer that same welcome to all migrants.
His teaching goals are to help students develop into confident college-level readers, writers and thinkers — and supporting them to earn good test-based credentials along the way.
Class & Office Hours – http://meet.google.com/lookup/dcis