Jeffrey Brown
Science Teacher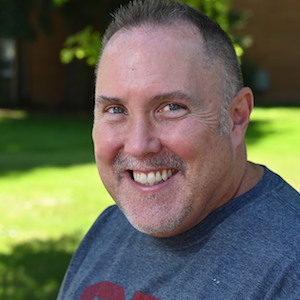 Email:
jeffrey_brown@dpsk12.org
Phone:
1-720-423-9033
Department(s):
Science , Teachers
Jeff Brown is a science teacher at DCIS. Prior to coming to DCIS, Jeff taught nine years at Kunsmiller Middle School. Jeff received his B.A. in Science from Otterbein College in Ohio, as well as a B.S. in Nursing from Regis University.
He enjoys travel both in the U.S. and in Europe, and has led student trips to England, Ireland and Wales; Italy and France; and Washington DC and Williamsburg, VA. In the spring of 2014, he led a trip to Germany, Poland, the Czech Republic and Hungary. He hopes to inspire his students with his love of travel, science and lifelong learning.
In his spare time, Jeff loves to cook, hike and spend time in the mountains no matter the season.