Jennifer Yacoubian
Math Interventionist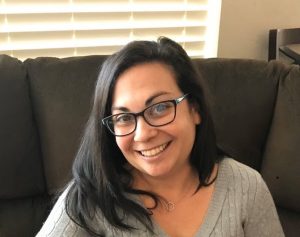 Email:
Jennifer_Yacoubian@DPSK12.org
Phone:
720-423-9092
Department(s):
Math , Teachers
Jennifer Yacoubian is the math interventionist at DCIS.
While Jennifer is new to DCIS, this is the start of her 11th year in DPS. She earned a Bachelor of Science in Chemistry (BSCh) from the University of Memphis, a Masters in Science and Teaching from the University of Florida, and completed her licensure in Secondary Mathematics Teaching through Metropolitan State College of Denver.
Jennifer was born and raised in Memphis, TN, has been fortunate to call Denver, CO home for the past eleven years. She started her career at Montbello High School where she taught high school math and chemistry. From there, she worked as a curriculum specialist for Denver Public Schools before returning to the classroom at Northfield High School as a high school math teacher. She is excited to join the amazing team at DCIS in her new role as math interventionist.
In her spare time, Jennifer enjoys reading, hiking, spending time with friends, traveling, and playing with her dog, Charlie, and her cat, Otis. She has traveled to France, Switzerland, Monaco, Spain, Morocco, Mexico, the Dominican Republic, Italy, and Canada. Her next destination abroad is Thailand.