Susan Marion
Art Teacher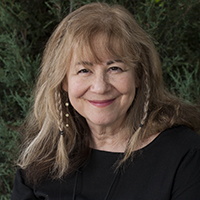 Email:
susan_marion@dpsk12.org
Phone:
1-720-423-9070 (voicemail only)
Department(s):
Electives , Teachers
Dr. Susan Marion has been with DCIS-Baker since it opened its doors in 2006. Faced with a choice between her love of words and her love of images, she taught English language arts for 12years, specializing in 6th grade language arts and AP English Language, completing her National Board Certification in 2011. When the opportunity arose to teach her other great love, visual art, she happily began anew as DCIS' visual arts teacher.
After studying film-making at New York University's Tisch School of the Arts, Susan completed an M.Ed. in K-6 education at the University of Massachusetts–Boston and her doctorate in human development and psychology at Harvard.
She hopes to help students develop their creativity and employ artistic thinking in their daily lives. In her spare time, she reads, writes and makes art.