Yeimi Velasquez
Spanish Teacher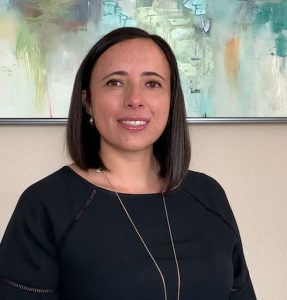 Email:
yeimi_velasquezdiaz@dpsk12.org
Phone:
720-423-9020
Department(s):
World Languages , Teachers
¡Hola! As a native Spanish speaker, sharing the love for my language and culture has become one of my passions. I'm excited to be part of the World Languages team since languages play a crucial role in the mission and vision of our school.
I was born and raised in Bogotá, Colombia where I earned my B.A in Philology and Modern Languages from Universidad Nacional de Colombia. I hold a M.A in TESOL from Greensboro College in NC and have been a teacher for 18 years.
I have been fortunate to call a variety of places home like Bogota; Charlotte, NC; and Houston, TX before settling down in Denver last year. I enjoy traveling, learning about other cultures, running, and sharing time with my family and friends.