6th Grade Welcome & Info Session – March 4, 2021
Posted February 18, 2021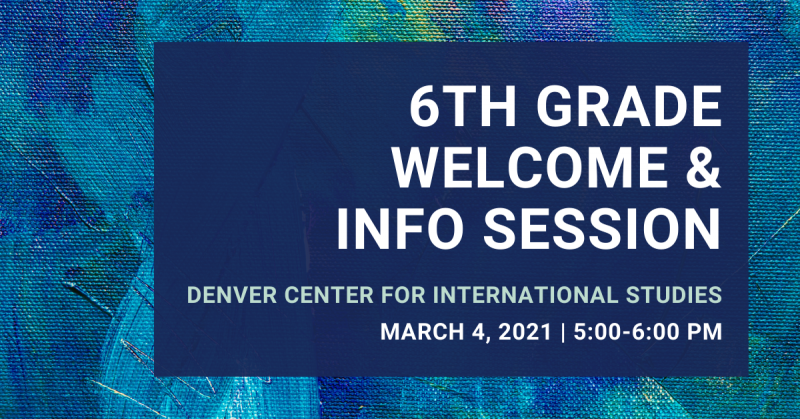 We are hosting a Virtual Welcome & Info Session for incoming 6th-grade families on Thursday, March 4, 2021 from 5:00-6:00 PM. Attendees will get to connect directly with DCIS students, staff, and leadership. We want to be a resource during this process and look forward to answering any remaining questions you might have.
RSVP here:
https://bit.ly/6thgradewelcomeeventRSVP

Join us with the Zoom link below:
https://bit.ly/DCISWelcomeConversationMarch4

Hope to see you there!