Travel Center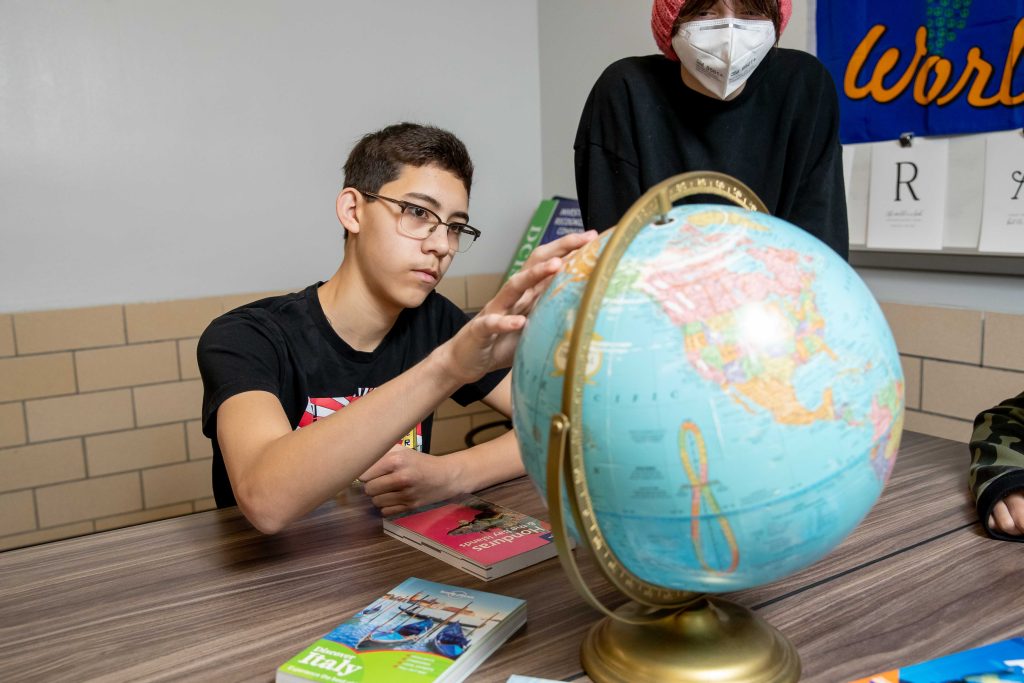 The Travel Center has a wealth of information about DCIS travel and travel-related resources, including upcoming events, opportunities, scholarships and school-sponsored trips.
Center Director Kevin Adams can help students and families with finding appropriate travel opportunities, exchanges, short-term hosting opportunities and all things global. He also provides support for all DCIS exchange students.
Once we are able to re-open our doors to students and families, you are welcome to stop by the Travel Center, located next to Room 115, to learn about all it has to offer. The Travel Center is open Mondays and Tuesdays from 8 a.m. to 4 p.m.
Need to apply for or renew a PASSPORT? You can do that in the Travel Center!
Two easy ways to get school service credit:
Help build a wall of student travel. Add a postcard from a trip or study-abroad program to our wall.
Share your travel experiences with other students by completing a student travel project form and returning it to the Travel Center for our student travel binder.
If you have questions or would like to make an appointment, please contact Travel Center Director Kevin Adams at kadams1@dpsk23.net
Travel Center Fund
Travel has been and always will be a key part of the DCIS experience. Offering travel, however, requires support for busy teachers often new to student travel, and for students who need help choosing travel and navigating the related requirements. Unfortunately, budget constraints have eliminated funding to keep our Travel Center open.
In order to continue to develop and support travel for all students, the DCIS PTSA has partnered with the school to create the Travel Center Fund. These funds will be supplemented by a small (optional) Travel Center Support fee per student at registration as a necessary step for keeping the Travel Center open.
Please consider making a tax-deductible donation to this fund. Be sure to put "Travel Center Fund" in the "Add Special Instructions to the Seller" field. Donations can also be sent by check to DCIS, made out to DCIS PTSA with Travel Center Fund on the memo line.
Thank you for allowing us to continue providing travel opportunities and resources to your students.