DCIS Community Mural Unveiling & Ribbon Cutting Ceremony – Friday, May 27 at 3:30 PM
Posted May 18, 2022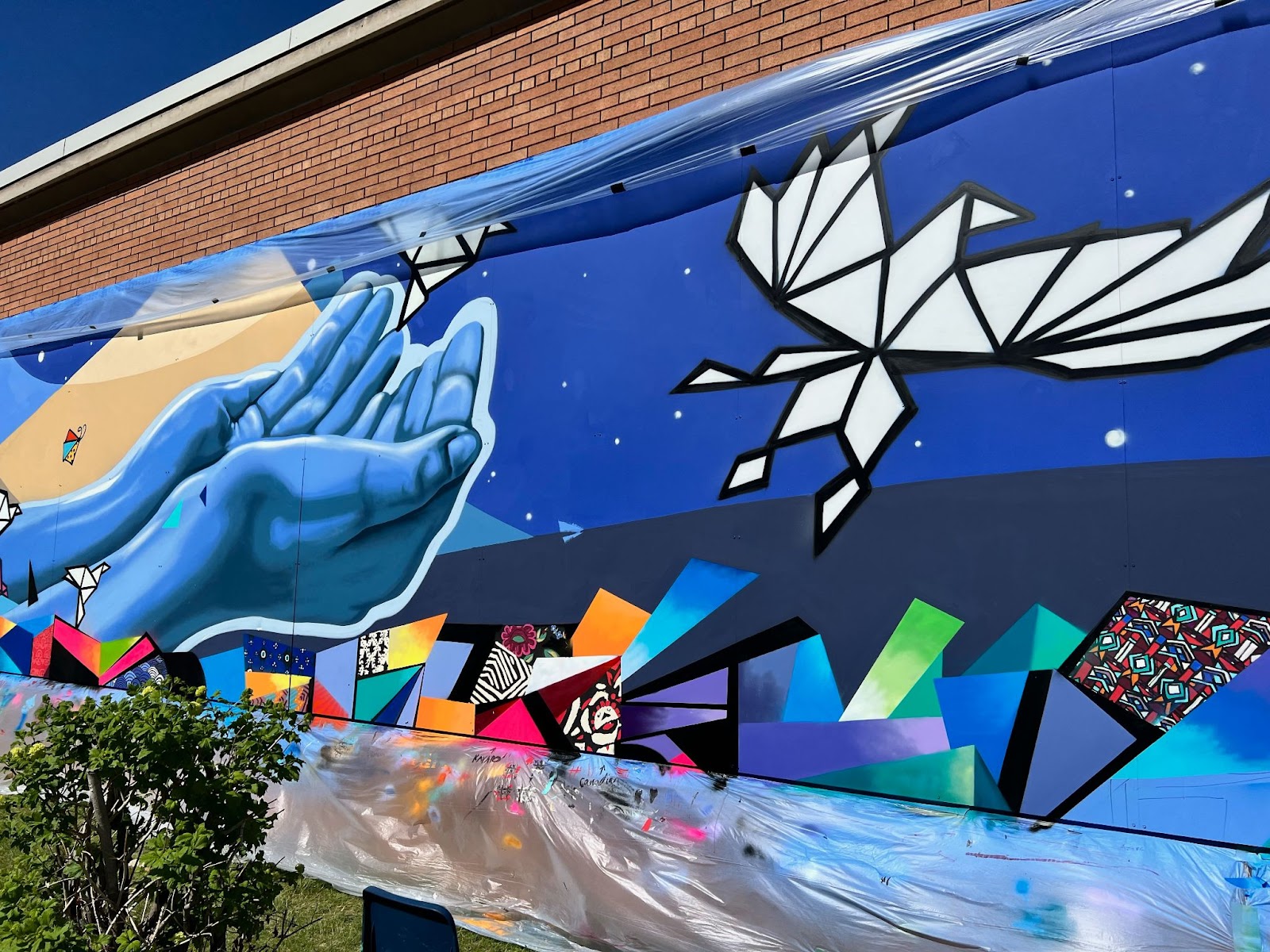 Join us for a special ribbon-cutting ceremony and formal unveiling of our DCIS community mural on Friday, May 27, 2022 at 3:30 PM. Meet us at the front of our building to hear from the local artists, students, and staff who came together to co-create this beautiful piece, titled "Knowledge Creates Transformation", for our community.

Time/Date: Friday, May 27 from 3:30-4:30 PM
Location: DCIS Baker (574 W. Sixth Ave.Denver, CO 80204)
Note: This event is open to everyone – please share widely!
➡️ RSVP here: https://bit.ly/DCISCommunityMuralCeremony
Background info:
More than 40+ students at Denver Center for International Studies (DCIS) Baker have collaborated with three local artists and DCIS art teacher, Dr. Susan Marion, to complete a mural on the outside of our school. Themed "Knowledge Creates Transformation," the mural is designed specifically to represent the uniquely diverse student body at DCIS and across the district.
Local artists Katy Casper, Talia Parsell, and Grow Love Art worked with students to paint in different cultural textiles representing 35 different countries on the lower section of the mural. The cultural textiles are books that transform into birds and the hands are releasing these birds to represent the power of knowledge and multiculturalism. The birds fly up to the DCIS banner which has the school mascot, the phoenix, who rises from the ashes.
This mural is designed to inspire, transform, and engage the DCIS and DPS community in the spirit of growth, freedom, and education.
We hope to see you there!
Denver Center for International Studies