Jennifer Killmer
English Teacher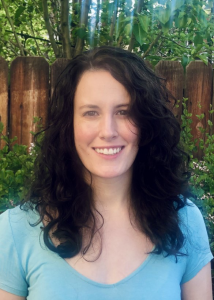 Email:
JENNIFER_KILLMER@dpsk12.org
Phone:
720-423-9022
Department(s):
English , Teachers
Jennifer grew up in Wyoming and lived in Bozeman, MT, Galway, Ireland, and Fort Collins, CO before calling Denver home in 2012. She earned her B.A. in Journalism and Technical Communication from Colorado State University and her M.A. in Curriculum and Instruction from The University of Denver. Prior to becoming a teacher, Jennifer worked in civil rights law in Denver.
Jennifer began her career in education as a 6th Grade Literacy Teacher in DPS in 2018.
Jennifer is excited to be working at DCIS because of the values and leadership domains that are emphasized alongside the globalized approaches to learning and teaching.
Some of Jennifer's passions include travel, writing letters, reading and sports, though she admits to tennis and volleyball being her favorites. She has traveled to 36 states and 21 countries with her most recent travels being Trinidad and Tobago, Belize and Scandinavia.