Graduation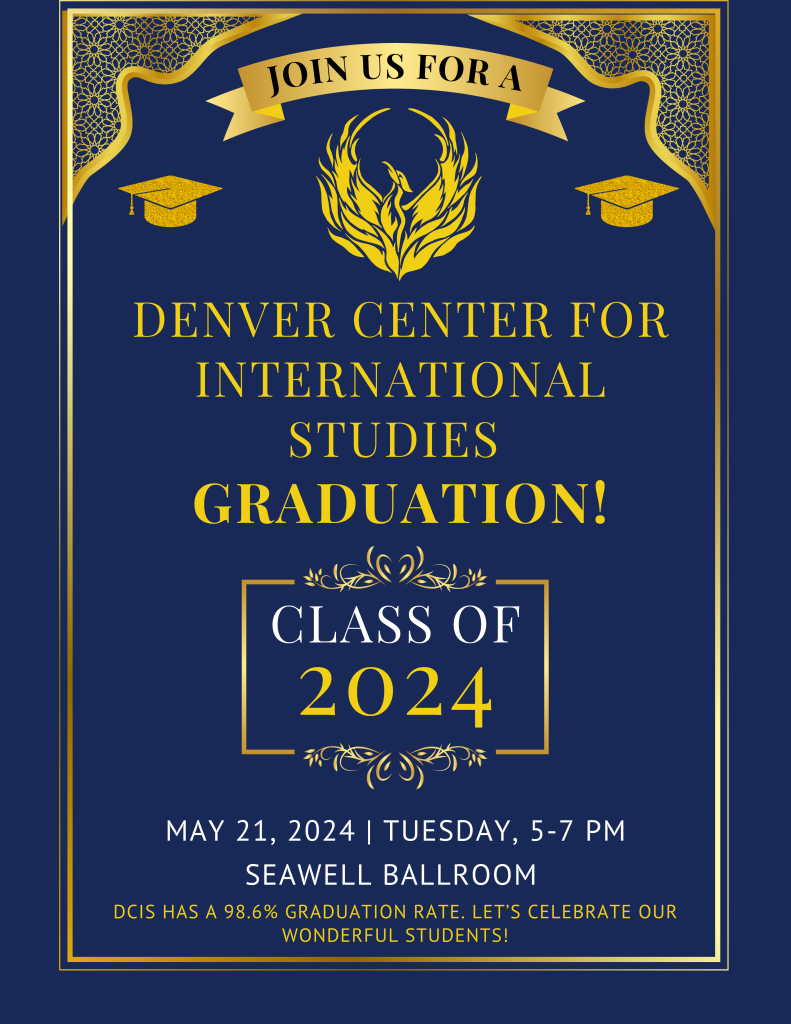 Join us for a Denver Center for International Studies Graduation!
DCIS Class of 2024 will be walking across the stage at the Seawell Ballroom at the Denver Center for Performing Arts on May 21, 2024 (Tuesday) from 5-7PM.
DCIS has a 98.6% graduation rate – let's celebrate our wonderful students!