Marisa Vasquez
Principal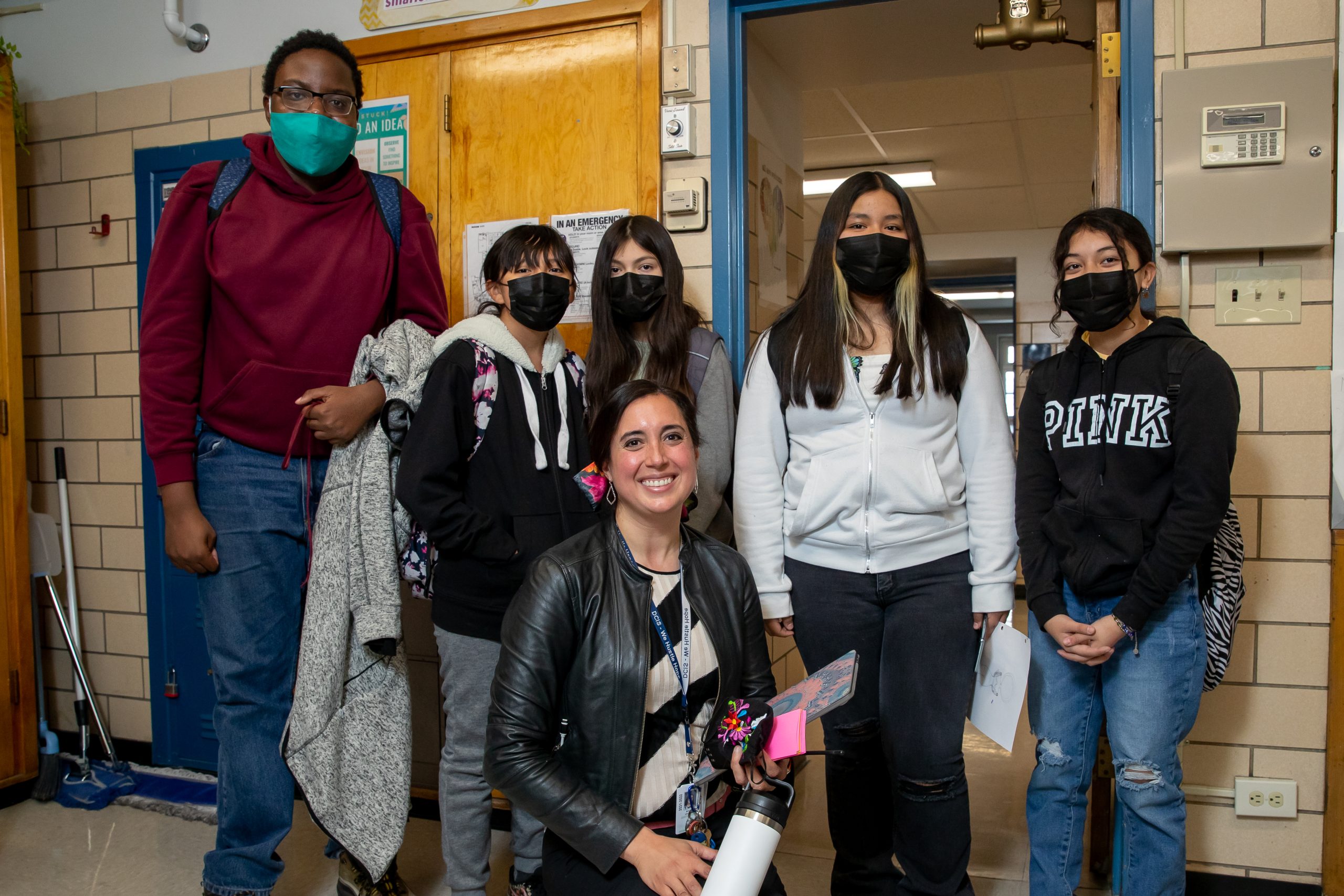 Email:
Marisa_Vasquez@DPSK12.org
Phone:
720-423-9077
Department(s):
School Leadership
Marisa Vasquez is a proud product of the Denver Public Schools. As a multiracial child, she grew up valuing the diversity modeled for her by parents from contrastingly different backgrounds: Her father an orphaned Mexican immigrant, a Marine veteran, and a detective – Her mother, the daughter of a German Mennonite doctor, a war protester, and an elementary principal.
She graduated from the IB program at George Washington as a DPS and IB Diploma holder. Throughout, she competed as a varsity athlete in soccer and cross-country, and flute in the orchestra. As a student, she experienced the discomfort of segregated classes, where she struggled to feel pride in her Latinx background.
She attended the University of Pennsylvania, and transferred back to Colorado to study English in Boulder where she fell in love with yoga as a calming force in life. She began teaching yoga in 2006. She continues to teach yoga including a Spanish-speaking bilingual class that she founded to increase diverse representation in yoga. She discovered her love for teaching through yoga, and completed an English teacher preparatory program at CU. In 2008, she met her husband, Brian, and rapidly decided that he would be an incredible life partner. She was right. She completed her Master's in Special Education and began her teaching in 2009 at Lincoln HS. During this time, her father struggled with and succumbed to brain cancer over a 10-month period. He died on her first day at Lincoln.
The Lincoln community helped Marisa through this difficult time. The students and teachers taught Marisa how to laugh and teach. Her colleagues opened their classrooms to her as a novice teacher so she could learn this complex craft. She coached the girl's soccer team at Lincoln from 2010-2013, and in 2012 led the team to their best record in school history. Everything about the Lincoln community made Marisa feel connection to her Latinx heritage. Marisa started as an Assistant Principal at South 2016 where she oversees instruction and is privileged to work with talented educators who have collaborated to create Data-Driven Instructional teams. Brian and Marisa married in 2011, and have two children – Mia (2) and Mateo (4).
Her celebrations in DPS include: Distinguished Teacher Rating, five consecutive years of exceeds-expectations growth by her students, and founding the Rising Rebels at South. The Rising Rebels students set a goal in 2016 to double the number of students of color in advanced courses from 73 to 146. In collaboration with inclusive faculty, and outreach to students, the group has seen the number of "Rising Rebels" in AP/CE courses increase to 424!
Marisa loves education, especially when her work helps teachers, students, and the community. She leads initiatives that change outcomes in people's lives as a champion of equity. She is proud to be the next Principal of Denver Center for International Studies. Marisa sees this as a long-term commitment. Her leadership will revitalize the international schools model through community engagement, and improve outcomes through student-voice initiatives.