Maureen Davenport
Assistant Principal Whole Child Support Teams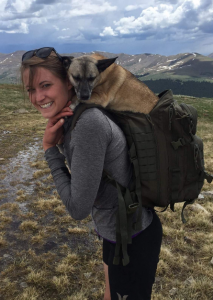 Email:
Maureen_Davenport@DPSK12.org
Phone:
720-423-9011
Department(s):
Special Education , Teachers
Maureen Davenport is originally for the northern suburb of Chicago, Mundelein. She received her B.S. in Mathematics with a licensure in 6-12 education from Southern Illinois University-Carbondale. She taught high school math for one semester in Illinois before making Denver her home in July 2009.
Maureen is fortunate to have had many unique teaching experiences over the past 11 years. She taught math, science, and intervention courses at the middle and high school level for the Division of Youth Corrections, PREP Academy, and South High School before she came to DCIS. Throughout her career in DPS, she has been a Culture Leader, New Teacher Ambassador, Senior Team Lead, and Dean of Instruction.
Outside of school, Maureen coaches water polo for the Colorado Water Polo Club with her husband. She has been actively involved with water polo since she was 7 years old. In high school, she competed in Australia while playing for the USA Youth National Team. As a coach she received the National Brent Bohlender Distinguished Coaching Award.
Maureen spends her free time having fun with her family. She loves to travel and camp and can't wait to take her son on adventures. She enjoys listening to music, going to concerts, swimming, and hiking.